Why to Invest in A Professional Pest Control Service?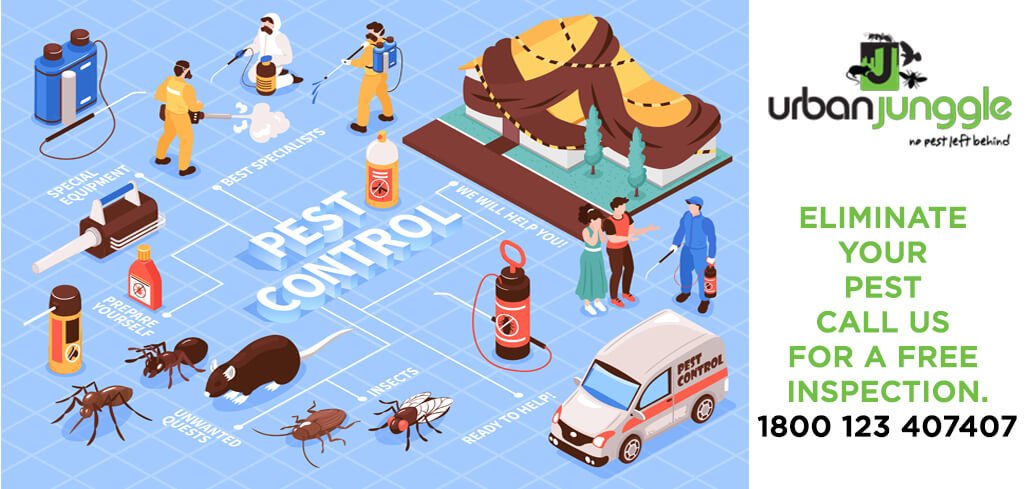 It is said that if you're finding yourself in a hole, you should stop digging. Exploring DIY solutions might work in some cases where the pest invasion is small but when dealing with bigger, more complex pests, it is better to let the professionals handle it. There might be pests like wasps which are stinging insects and might cause a deadly allergic reaction. In such cases, a qualified person has a plan of attack which guarantees results, knows how to minimize risks and carries access to products, equipment and knowledge that you might not have. Here are some more reasons about why to invest in a professional pest control service:
To Find the root cause of infestation
Experienced personnel like Urban Junngle's employees, know how to find the accurate reason of the pest invading your house or office and work to eliminate the pests permanently.
Saving a Ton of time and effort
Gain the know-how about pests and how to get rid of them requires a lot of time and effort. Some tricks might not even work, and you might end up getting in an even worse condition. Using successful pest control services, on the other hand, would avoid wasting your time as they have expertise in what they do.
If you keep waiting for a pest to go away, you will end up causing serious damage to your furniture or your house or office. It is better to let the people who have detailed information about it handle the problem without delay.
You can also save some money if you directly go to the specialists. How? It's simple. If you directly reach out to Urban Junggle, our skilled staff will solve your issue and save you the money you would have spent had you tried to treat it yourself.
Put a Full Stop To Pest Problems with Urban Junggle
The work suits best in the hands of the one skilled to do it. You might think that the chemicals being used would be harmful to you, but they are not as deadly as staying at home with pests or spraying chemicals on your own. Doing so will only increase the germs and therefore diseases you, your family and your employees might catch. If you want to Put a stop to your Pest Control problems, click here to read more or contact Urban Junggle and let us help you do the same.