Hospitality is a type of industry where infestation can't be tolerated as it can create a bad impression and destroy your reputation. This industry considers Restaurants and QSRs as most important segments.
Although for restaurants pests can be serious threat. Rodent, roaches, ants, cockroaches and other pests in your restaurant easily effect on reputation or can bring regulatory fines. For any segment, it requires a great caution in controlling the pests, as customers are said to be the backbone of every industry.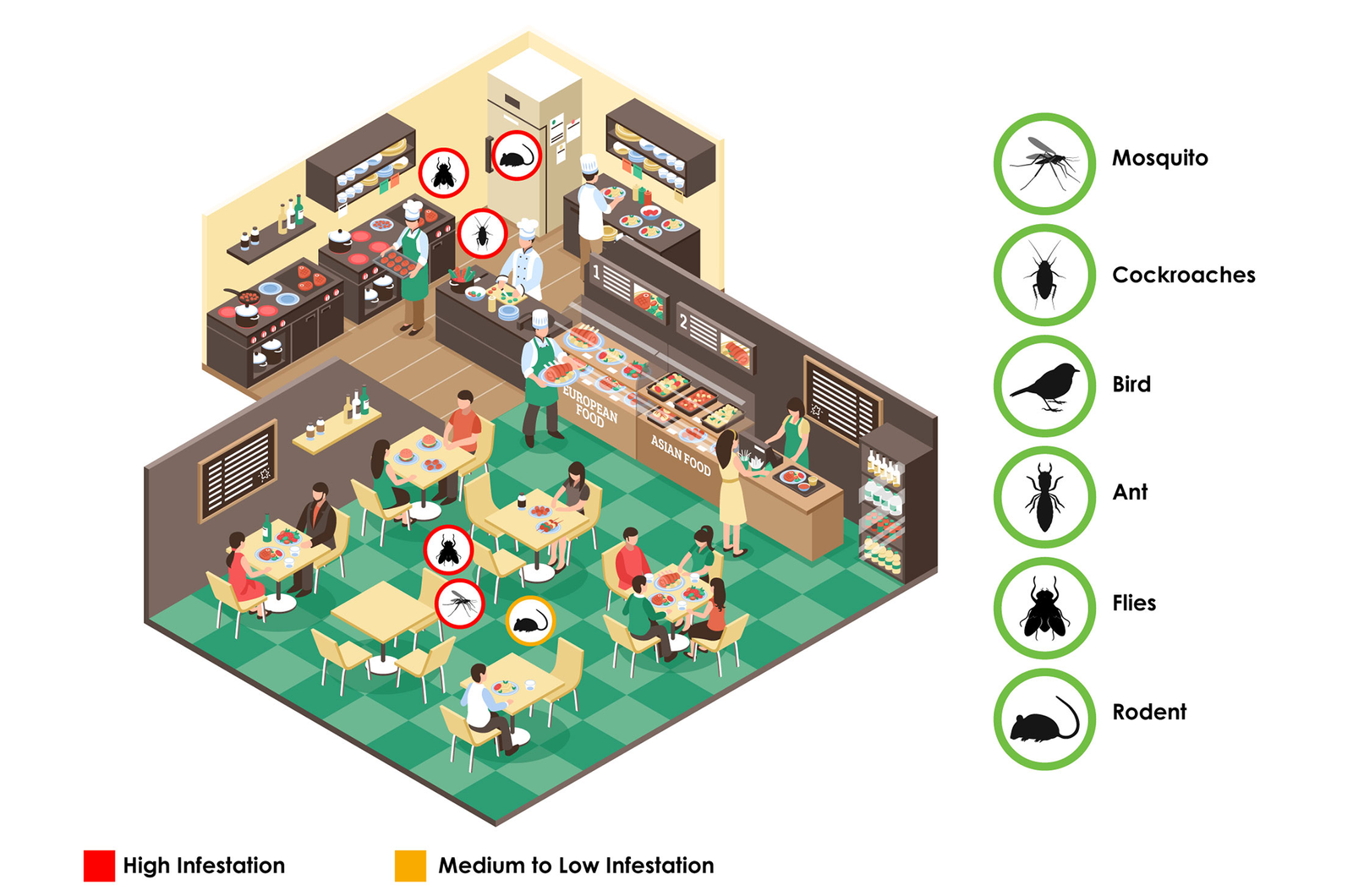 Pest control for Restaurant
By understanding this critical importance we provide you the best services we have. We properly investigate the situation and find out the main problem, we have well equipped equipment to overcome the pest problem by providing pest management services with quality.
We have environmentally friendly pest control technique that does not cause any harm to any of their employees and customers, so that you can provide quality services that will create your goodwill in the market. Our team of experts is well qualified to work efficiently, implementing potential solutions with effectiveness and mutual precision.
What includes in Restaurant and QSR pest control?
Entire building and complete pest inspection

Analysis with tailored treatment selection

Cost-effective and safe pest control for your restaurant

Preventive pest monitoring and management
Common Pest Solutions in Restaurants
Here are some of the top pests you should notice:
Cockroaches Professional treatment is the most effective method. Some products such as Fogger which leave a pesticide mist in the air, gel feed will work.

Flies The most commonly used techniques are professional fly control treatments or for DIY; bait, dust powder, sprays, fogs, aerosol mists and electronic fly killers.

Rodents Rats and mice are one of the most favorable organisms on Earth and can be extremely difficult to eradicate. The most effective way for this is to keep your place clean. You can make your business rodent-proof through finding and sealing several possible entry points.

Ants : Remove and reduce moisture because ants need moisture to survive, and also clean the property. By sealing all the cracks and holes on your property you will prevent them from entering.