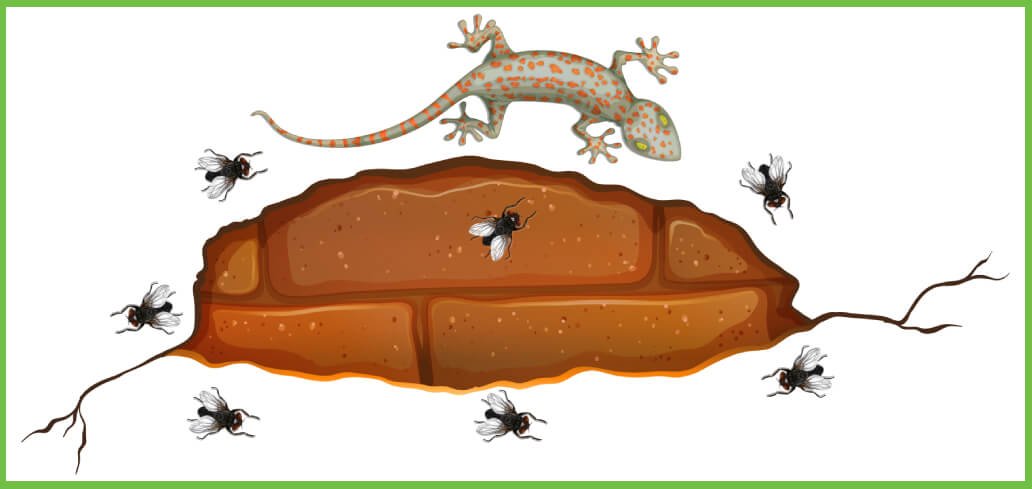 Lizards are one of the most encountered pests in Indian houses because of the
tropical climate that we have in our country. Lizards dwell in warm and moist climates and
breed during warm spring. They are found in and around houses, buildings and
factories, and nearby hot places. The species found in Indian houses are
hemidactylus frenatus commonly known as house gecko. Nobody enjoys the
view of lizards roaming freely in their houses or workplace and hence we all try our best to get rid of them.
Lizards are potential carriers of Salmonella disease.
What attracts Lizards?
Lizards need food, water, and shelter like any other organism for survival. They
are attracted to light and feed on the insects and spiders found in houses and
buildings. Hence, if you find lizards on the walls there is a strong probability
that you may have insects and spiders living with you. For water, they live near
leaking pipes, stagnant water from the garden, washroom, and even sink of the
kitchen! And for shelter, they live in dark creeks of walls or closed spaces. They
can walk easily on smooth surfaces of walls and ceilings.
A household remedy to get rid of Lizards.
Lizards get irritated by the strong aromas of garlic. For this, one can either place
peeled cloves of garlic where the lizards are mostly encountered or can spray
garlic solution. This shall keep lizards away from your home.
But it is always better to hire a professional to get rid of this chaos.
Thereby, it makes sense to contact Urban Junggle for Lizard Management.
They provide a safe and non-toxic treatment for this purpose. Our professionals
sprays chemicals over the walls and creeks that provides shelter to
the lizards.
To reach out to us, contact us on our Toll-free number : 1800 123 407407